Beyonce' is reminding the world that she is NOT pregnant.  She recently posted pictures and video from behind the scenes of her The Mrs. Carter Show World Tour.  During her stop in Berlin last week, she and hubby Jay went out for some dinner and wine. (Which she would not be doing if she were pregnant).    She revealed that she cancelled the infamous tour date because she was diagnosed with tonsillitis!
TheYBF: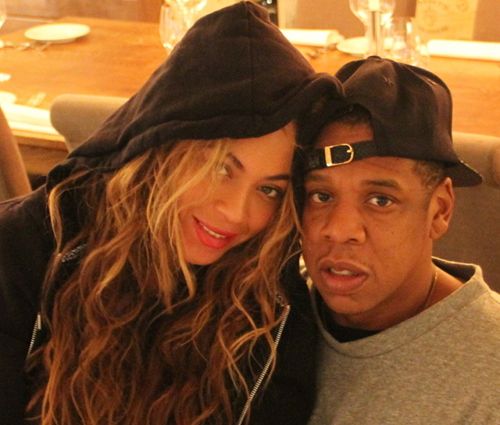 They also snapped a few cute pictures in front of a 'Berlin' wall.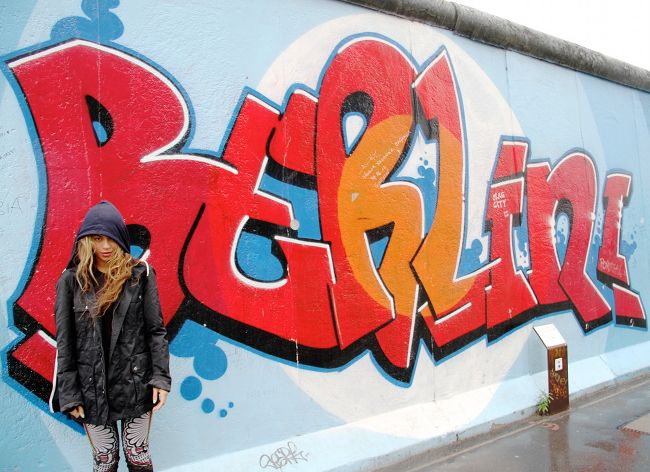 So much for E Online's report that she is pregnant!
Beyonce' also gave her fans a backstage look at what went down when she and the crew premiered "Grown Woman" for the first time on stage in Paris, then her explanation of her sickness, which was actually tonsillitis:
And video of Bey's whole dance team and crew gearing up for opening night…and running around backstage getting all the nerves out.  You can also see her cute pre-show routine:
This past weekend, the power couple were back in New York for a traditional date night.  Beyoncé and her hubby went to the movies to see Iron Man 3 and then casually strolled over to watch Hot 97's Summer Jam Concert.  Cute!
Love Them!